Drone surveillance technology is experiencing rapid advancements.
When there is a need to provide security and ensure the safety of groups of people or sensitive locations, drone surveillance is the ultimate solution. This is especially true in cases such as mining or construction sites which require real-time monitoring and rapid response to ensure safety and security. Afi Guard (PTY)Ltd recognize the advantage of drone security and surveillance in terms of their quick response and cost savings. As unmanned aerial vehicle (UAV) technology continues to advance, private and government organizations will continue to implement drone technology in security and surveillance operations.
Security and surveillance drones are the ideal tool for security and emergency responders to monitor a situation in real-time and respond as it happens. The high definition imagery provided by security drones allow for accurate and real-time response.
Security and surveillance operations conducted through drones can minimize this risk significantly.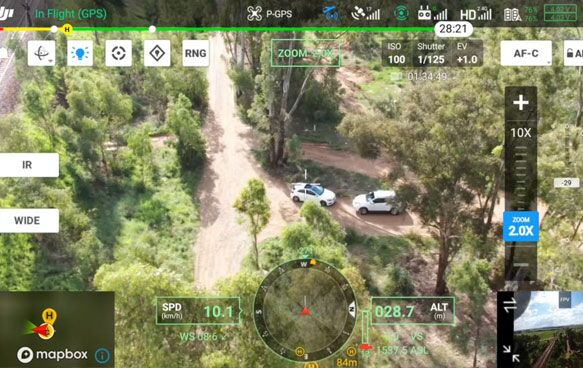 Using drones for security and surveillance is beneficial to many industries and various applications, such as:
Remote Area Inspection
Traffic Surveillance and Management
Maritime Surveillance
Risk Assessment
Inspections
Perimeter Control
Railway Surveillance
Anti-poaching Operations
Event Security